RSWA F2
Product Description
RSWA F2 – Ultrasonic quality inspection platform
RSWA F2 is an ultrasonic device designed for non-destructive evaluation and quality inspection for various applications, such as spot welds and adhesive joints testing. RSWA F2 is a result of the systematic advanced development of the field-proven and successful RSWA F1 from Tessonics. F2 device is 50% lighter and thinner and provides unique ease of use due to the high-resolution 10.1″ display and the possibility for wireless connection to new Tessonics Data Service.
The Tessonics Data Service (TDS) is a data management software that provides the possibility to manage all connected RSWA F2 instruments and to keep software revisions up-to-date. Additionally, measurement data can be made available – almost in real-time – to any user within a network and appropriate authorization. For this, no additional software is required, the user can directly access data with every internet capable device.
Together with the RSWA F2, a new and unique transducer technology is introduced. While for comparable instruments on the market the complete transducer has to be exchanged in case of a defect cable, cables can be replaced on RSWA F2 transducers separately which reduces maintenance costs significantly.
The unique technology of multi-channel matrix arrays allows the portable and ease to use device to produce internal ultrasonic C-scan images of defects and structures. Tessonics algorithms evaluate the quality determining features that can be compared to predefined specifications. To further improve the operator's experience, the software assists in making decisions in automatic or semi-automatic mode, guides through the inspection routines with intuitive graphics, saves the record of the inspected parts and integrates into a large infrastructure  with centralized inspection planning and reporting.

Features
The F2 platform is configurable as:
Resistance Spot Weld Analyzer (RSWA)

Adhesive Bonding Inspection System (ABIS)
The built-in electronics supports:
transducers with built-in identification system

unrestricted matrix element count

single-frame and continuous data acquisition modes
New transducer technology:
standard 52-element transducer
new 120-element with 15 mm diameter coverage
unique technology to replace transducer cables in case of damage
Applications
RSWA-Mode: 2T and 3T (2 & 3 plates) stack

ABIS-Mode: glued stacks

Steel and Aluminum

0.6 – 2.4 mm plate thickness

bare, coated and painted
Specifications
Processor
– Apollo Lake Intel Pentium N4200 Quad Core, 1.1 GHz, up to 2.5 GHz
Display
– 10.1" IPS panel, 1920 x 1200
– Resistive touch screen
– Replaceable screen protector
Memory
– 4 GB DDR3L
Storage
– 256 GB SSD
Communications
– WLAN 802.11 a/b/g/n/ac
– Bluetooth®
External ports
– 2 x USB 2.0
– HDMI
– DC-In
Power
– 2 x Smart Li-ion batteries, 14.4 V, 49 Wh
– Average battery run time: 9-12 hours
– DC adapter: 100-240 V, 65 W
Temperature  Range
– Operational: 5° – 40° C (41° – 104° F)
– Storage: -20° – 60° C (-4° – 140° F)
Mechanical
– Weight with batteries: 2.3 kg (5 lb)
– Dimensions: 27.6 x 22 x 57 cm (10.9 x 8.6 x 2.3 in)
– Adjustable stand
– Machined aluminum enclosure
RSWA F2 Leaflet to download below
RSWA F2
---
RSWA F2 Transducers

For the RSWA F2 a unique transducer technology has been developed that provides the possibility to replace cables in case of damage. The cable can be replaced by the operator by simply loosening respective screws which significantly lowers maintenance costs. 
The RSWA F2 transducers are available in a 52-element or in a new 120-element version.
Features
Matrix-array transducer
52 or 120 elements (diameter: 10 or 15 mm)
1,25 mm x 1,25 mm pitch
15 MHz
2 m cable length
replaceable hard delay line
replaceable cable, same cable type for both transducer versions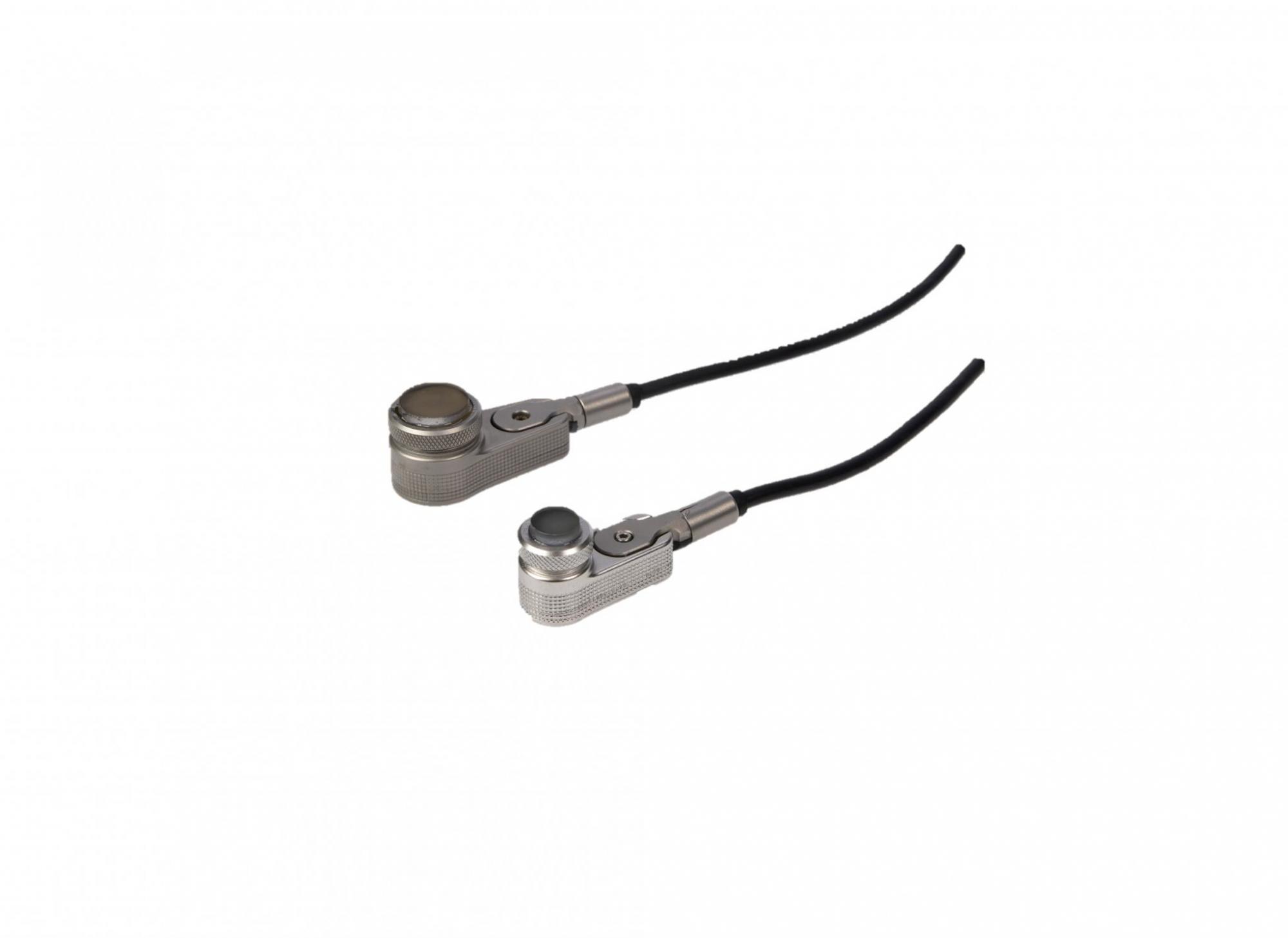 ---
Pencil Probe
The Pencil Probe for RSWA F-2 enables testing even in hard-to-reach places. With its housing diameter of only 16 mm and the length of 100 mm it is designed in the shape of a welding electrode and therefore also reaches deep positioned spot welds.
With its 52 elements with the pitch of 1.25 x 1.25 mm it has the same ultrasonic characteristics as Tessonics proven RSWA standard probes.
In addition, the probe has also the option of replacing the cable in the case of damage without having to replace the entire probe. The probe and cable are simply connected to one another by industry-proven Lemo connectors.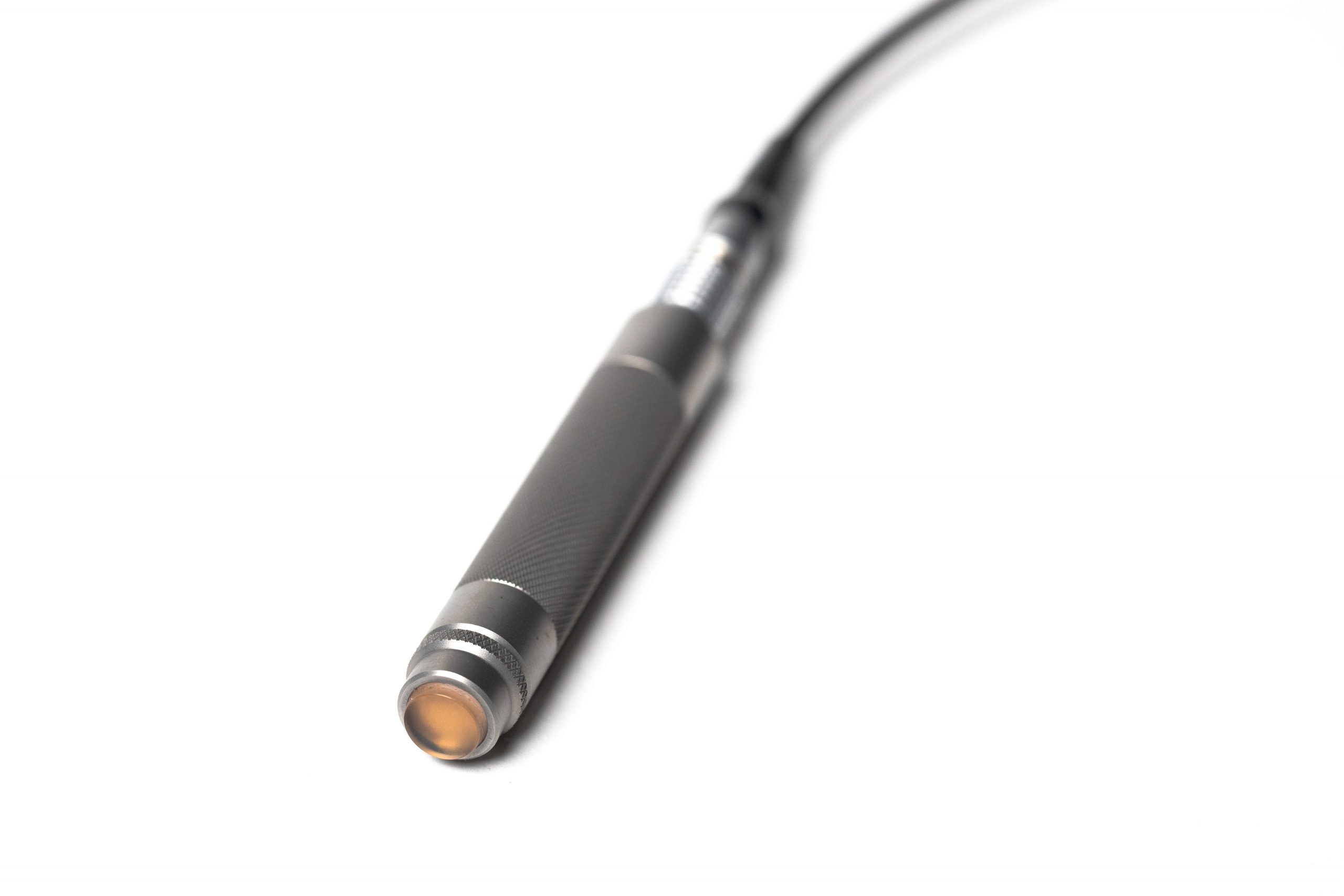 Features
– Matrix-array transducer
– 52 elements (diameter: 10 mm)
– 1,25 x 1,25 mm pitch
– 15 MHz
– 2 m cabel lenght
– 16 mm maximum housing diameter
– Aprox. 100 mm total lenght (without cabel)
– Replacable hard delay line
– Replacable cable, Lemo connector
---
ABIS
The Adhesive Bond Inspection System (ABIS) was developed by Tessonics Inc. for NDT of adhesive joints in automotive and aerospace assemblies. This system employs a matrix array of small flat ultrasonic transducers for evaluation of the adhesive joint. The reverberating waveforms recorded by the array elements are processed to obtain an informative parameter, whose two-dimensional distribution is presented as a C-scan. The C-scans show the lateral location of "adhesive/no-adhesive" regions in the joint.
Features
One side access
Two dimensional 10 mm x 10 mm acoustic image of the adhesive coverage
Automatic determination of the width of the adhesive bead
Real time A–scan and C –scan display
Lateral resolution – 1 mm
Applications

Metal: steel and aluminum 0.7 – 2.0 mm thickness; 
coated, painted and bare
Adhesive: 0.1 – 1 mm thickness; structural and sealant; pre-cured and cured