K2.1 HOLIDAY DETECTOR – SET FOR ROOF COATING TESTING
Product Description
Purpose
The detector is designed specifically to detect flaws in waterproof coatings on conductive substrate (e.g. steel, concrete, aluminium foil) of roof systems with the application of high voltage while an electric spark is fixed by the device in the place of the fault.
This dry method does not require wetting the waterproof membrane surface before the test, which allows to inspect both flat and complex-shaped surfaces with a significantly higher speed.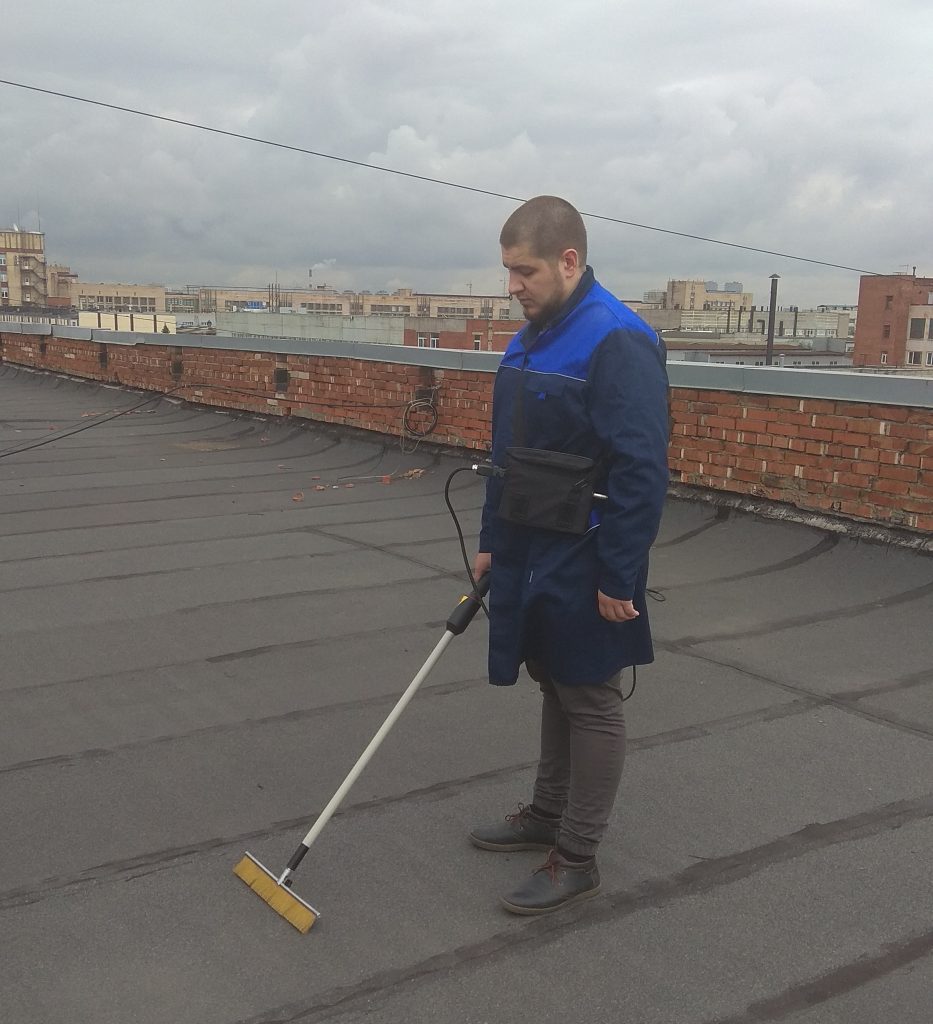 Features
— inspection of coatings on metal and concrete backing;
— test width up to 1 meter;
— device grounding anywhere on the roof;
— adjustable output voltage range: 2–35 kV;
— thickness of tested coatings up to 12 mm;
— digital display showing voltage on electrode;
— high stability of voltage on electrode;
— adjustable sensitivity;
— quick battery replacement;
— battery charging in the device or separately while using the device (two batteries in the delivery set);
— high safety due to pulsed operation mode;
— large selection of replaceable electrodes for different purposes;
— small dimensions and light weight;
Basic technical characteristics
— Type of indication of voltage amplitude on electrode– digital (3-digit);
— Output voltage adjustment resolution: 0,1 kV;
— Device power source — built-in rechargeable battery: industrial for temperature range: -20 °C…+45 °C; low-temperature for temperature range: -45 °C…+45 °C; inspection voltage stability: 2 %;
— Weight: control unit (with battery): 2 kg; high-voltage transformer-holder VT2 – 1,3 kg;
— Operating time from charged battery: up to 8 hours;
— Overall dimensions: control unit: 240 × 149 × 52; high-voltage transformer-holder VT2 – 57 × 380 mm.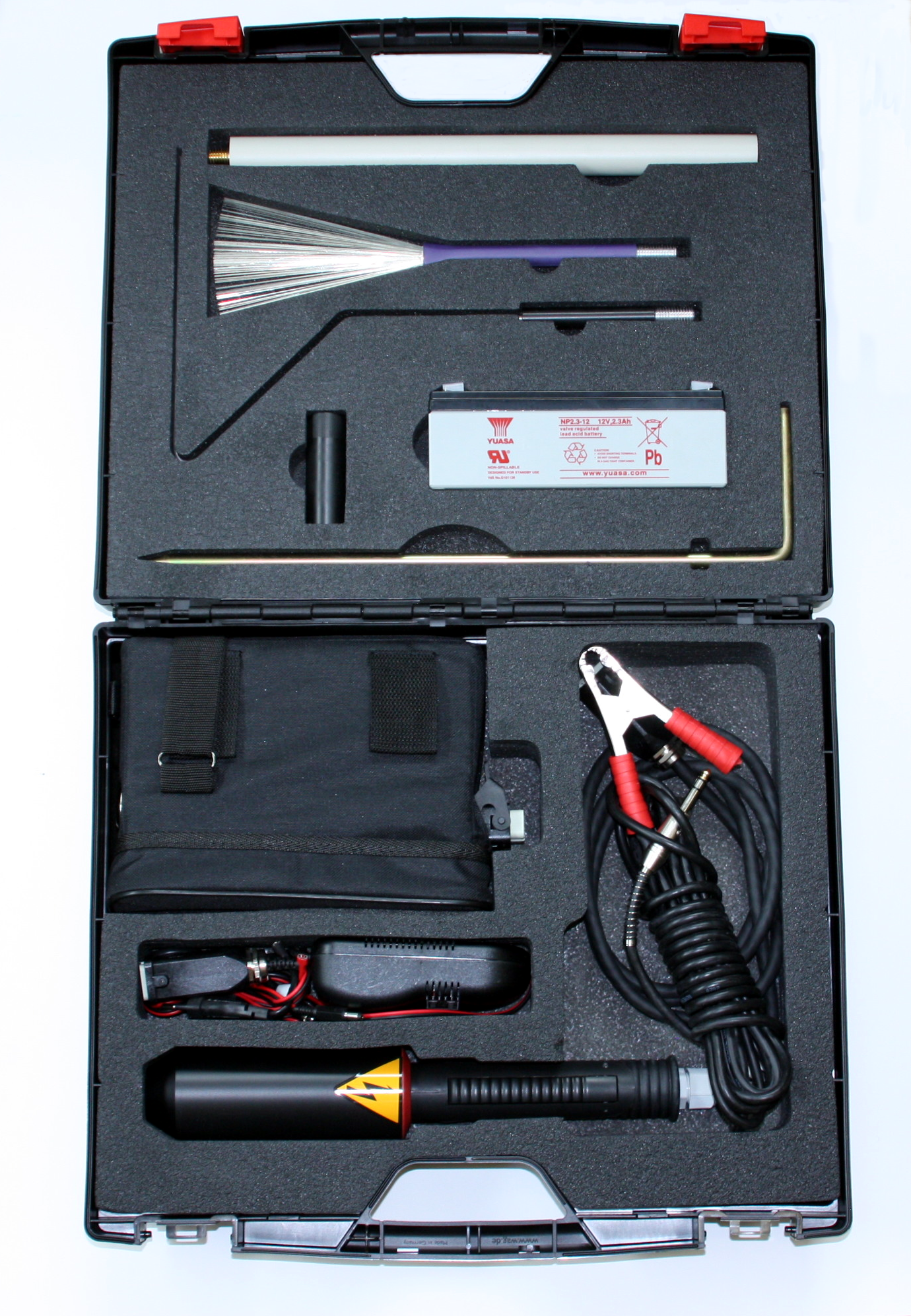 Delivery set
High-voltage transformer-holder VT2, control unit, brush (fan) electrode and 1 meter T-shaped electrode, extension rod, charging device, two rechargeable batteries, up to 50 m earth lead with magnet a crocodile clip, operating manual, thermo carrying bag, case for storage and transportation.
The device can be completed with additional rechargeable batteries and the following replaceable electrodes:
— T-shaped electrode of small dimensions, brush (fan) electrode, flat rubber and hair electrodes with inspection zone from 50 to 400 mm;
K2.1 Leaflet to download below
Holiday detectors
______________________________________________________________________________________________________________________________________
Electrodes
T-shaped tubular electrode (mountable)
Designed to inspect flat dielectric coatings, usually large areas like the roofs of buildings. Manufactured from 200 to 1000 mm. Since it is mountable, the width is adjustable.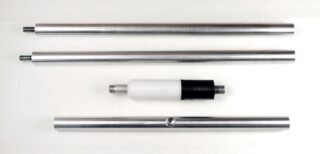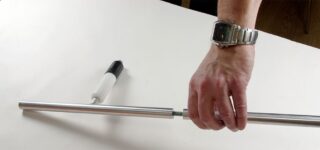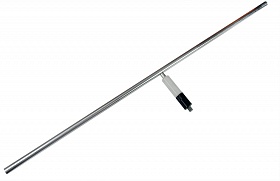 Brush (fan) electrode
Designed to inspect dielectric coatings of complex profile.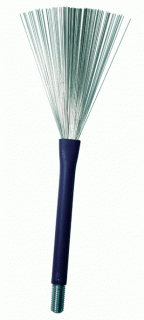 Brush (hair) electrode
Designed to inspect dielectric coatings with complex profile and larger area.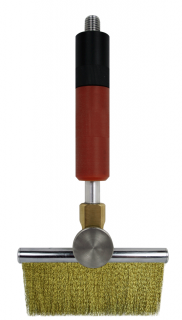 T-shaped electrodes
Used to test dielectric coatings of flat products.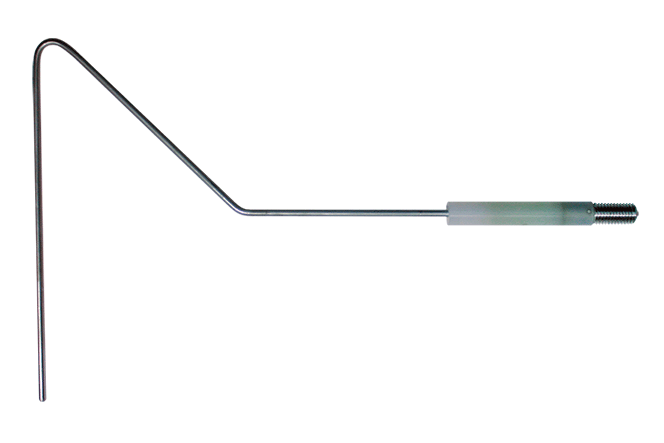 Silicone rubber electrodes
Designed to define places of continuity violation on insulating coatings.
Straight silicone rubber electrodes: Suitable for testing coatings on larger flat surfaces.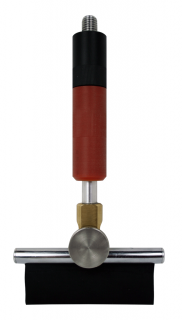 Special electrodes can be made according to customer's own specification.